MFDA District #1 & the Detroit Yacht Club invite you to Hydrofest, Sunday, August 27, 2017 10 am - 6 pm
MFDA District #1 invites everyone to attend the Hydrofest at the Detroit Yacht Club on August 27, 2017--10 am - 6 pm.
The cost is $65 per person ($20 for children's 12 & under w/paid adult). This includes use of the DYC facilities, including the swimming pool, hot tub, tennis courts and private lunch buffet.
For more information, click on the attached information.
Save
Save
Save
Save
Save
Save
Save
Save
Save
Save
Save
Save
Save
Save
Save
Save
Save
Save
Save
Save
---
Upcoming Events
←
August 2017
→
S
M
T
W
T
F
S
1
2
3
4
5
6
7
8
9
10
11
12
13
14
15

Presque Isle, MI

August 15, 2017




4:00-8:00PM

16
17

Marquette, MI

August 17, 2017

18
19
20
21
22
23

Ann Arbor, MI

August 23, 2017

24

Grand Rapids, MI

August 24, 2017




6:30-8:30PM

25
26
27
28
29
30
31
August 23, 2017
Ann Arbor, MI
August 24, 2017
6:30-8:30PM
Grand Rapids, MI
View all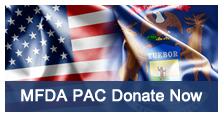 Find a Funeral Home
Find a Sales Supply Member