Complete Story

01/09/2012
Judy Garner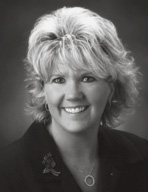 Judy joined MFDA in 1988, assisting the Membership Secretary and Preneed Administrator. In November of 1990, she was promoted to MFDA Prepaid Funeral Programs Administrator. She is the pre-need expert to include all issues with Medicaid application as well as SER burial services.
Judy is also the MFDA contact for the Michigan Funeral Sales Supply Club.
Judy enjoys spending time with her boys, family, her animals, reading, walking, camping, "the great outdoors".
Judy resides in her hometown of Fowler with her sons, Gavin, Garrett and Jordan.
---